You will learn the basics about going live on multiple social media platforms including Facebook, YouTube, Instagram, and Twitter (formerly Periscope).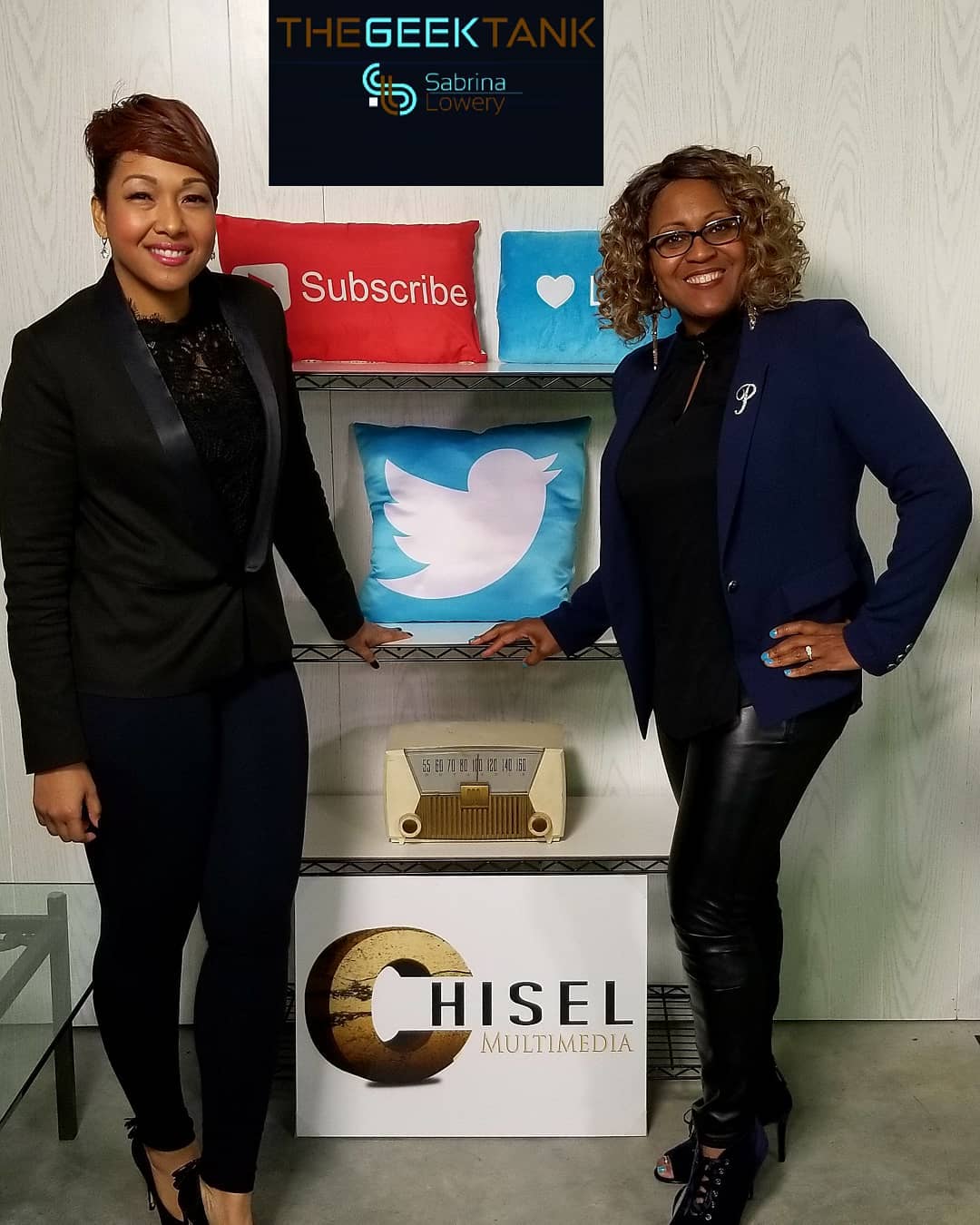 Joi A. Stokes and Sabrina Lowery are the Instructors of these 3 courses. We have successfully produced thousands of livestreams across multiple social media platforms.
We will share best practices, provide you with the resources to get started, and guide you along your journey to begin livestreaming content across platforms such as Facebook, Instagram, YouTube, and more.
Bundle Contents
You will get access to these 3 courses which were taught as live events between 2018-2020.
ABOUT THE INSTRUCTORS
Photographer Joi A. Stokes was born in Hampton, Virginia. She developed an interest in taking pictures at a young age from her father, Edward Pearson, who was well known in their hometown for always having a camera in his hand. Upon graduating from Hampton University with a business degree in Marketing, Joi moved to Atlanta, GA where she modeled and worked as a market manager for a promotions company. In 2007, Pearson discovered her ability and passion to capture memorable events and document peoples' personal experiences. She quickly built up a long list of clientele as a corporate event and studio photographer.
Formerly, a radio personality with the "Michael and Joi in the Morning Show" on the Sensation Station Network, Joi's media experience inspired her to create the JoiStik, an invention, that allows digital content creators the ability to stream live on multiple devices on various social media platforms. Adding Author to the list, she has multiple titles under her belt to date, including "Monetize Your Livestream".
Joi's mission with Photography, Radio, Blogging, JoiStik, and The Pearson Academy will help facilitate and teach creatives like herself to grow their talent and skills into profitable and enriching businesses.
Purchase your Joistik bundle and start livestreaming from anywhere today!
www.joistik.com/ref/retechboss
---
Sabrina Lowery is the Chief Technology Officer | Founder of Sabrina Lowery Enterprises, LLC, and the Qualifying Broker of Legacy Realty & Management, LLC, which has recently been recognized by Worldwide Who's Who for showing dedication, leadership, and excellence in agent training and real estate services. Sabrina has been an active and committed member of the National Association of REALTORS® for 19 years, and she has earned her ePRO® & GREEN designations for her extension training and leadership in the areas of Real Estate technology and GREEN housing initiatives. Throughout the course of her impressive career, Mrs. Lowery has earned a vast array of awards, including being recognized as the 2015 Small Business Woman of the Year for Outstanding Achievement by the Atlanta Business League. Sabrina has been globally recognized as an Influencer and Thought Leader in business, real estate, and the technology industries. As a certified Google Digital Coach and certified Microsoft Innovative Educator, Sabrina is affectionately known as "The Technology Evangelist" among peers and students. The Geek Tank Academy (an online educational platform designed to be a professional development and training resource for Startups, Entrepreneurs, Small Business Owners, Schools, and Real Estate Associations worldwide. Sabrina is a dynamic and energetic speaker who teaches from the heart and has an amazing ability for storytelling. She aspires to inspire, empower, educate, and encourage Entrepreneurs by integrating technology as a tool to increase personal productivity and professional development. Recently recognized as one of the 2021 Top 100 Black Women of Influence by the Atlanta Business League, Mrs. Lowery is also a best-selling author of two self-published books, "The Entrepreneur's Blueprint for Digital Dominance", and "Social eTECHquette: Communicating with a conscious mindset", both of which are available on Amazon Kindle and large print formats. Lowery is also a Contributing Author of the new Amazon Best-seller "Unleash Your Undeniable Impact", a compilation of messages to inspire you to maximize your impact in the world presented by Dr. Cheryl Wood and the legendary Mr. Les Brown. Order your copy of these books at www.sabrinalowery.com/shop.
Frequently Asked Questions
Can I get a refund if I'm unhappy with my purchase?
If you are unsatisfied with your bundle, reach out to us to see if your purchase is eligible for a refund.
As stated in Teachable's Terms of Use, Bundles that contain coaching ARE NOT covered by Teachable's 30-day student refund policy. As such, we highly recommend that you add your own refund policy here.
My bundle includes coaching. How do I schedule my appointment?
Upon purchasing a bundle that includes coaching, you'll receive further instructions on how to book a time for your appointment.